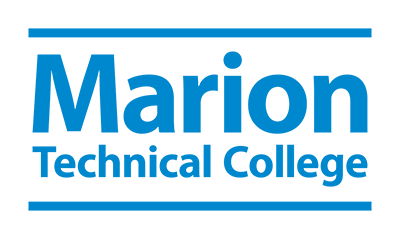 With programs designed for the careers you want, Marion Technical College delivers life-changing experiences that lead to professional success. At MTC, you'll receive a flexible, transferable real-world education and save thousands of dollars on tuition! We offer more than 50 associate degree and certificate programs in the areas of business, IT, healthcare, and the arts and sciences. MTC students who want to earn a bachelor's degree can easily transfer credits to Ohio's four-year colleges and universities after graduating from MTC with a two-year degree. We have formal transfer agreements with many schools, even beyond Ohio.
By starting local, our programs help students save money – as much as $200 per credit hour. At MTC, you can jump start your career and save thousands of dollars on tuition.
Fast Facts
Students
Approximately
students are currently enrolled.
Approximately
College Credit Plus students.
More than
students have attended MTC since its founding in 1970.
The average student is
years old.
Student population is
female and 36% male.
Nearly
of MTC students live in Marion County.
More than
of MTC students attend part-time and 60% work while enrolled.
Nearly
of MTC students attend evening classes.
Average class size of
students for lecture courses; 17 for lab courses.
Mission
To provide the region's most accessible, supportive, and personal pathway to career success.
Vision
A highly educated workforce elevates quality of life and contributes to a thriving community.
Value Proposition
MTC students achieve career success through flexible, affordable, and transferable real-world education.
Brand Promise
Deliver life-changing experiences that lead to professional success.
Core Values
Innovation
Improve continuously through learning, teaching, technology, and training.
Diversity
Provide pathways to success for all in a wide range of fields.
Integrity
Earn trust by doing what we say we will do.
Community
Shape better places to learn, live, work, and grow.
People
Commit to the success of each person we teach, engage, and employ.
Workforce Solutions at Marion Technical College
We understand the impact employees have on your company's performance, productivity, and profits. Every year, our Workforce Solutions helps more than 75 companies significantly reduce turnover cost by selecting the right people, the first time. We provide training, employee selection, assessments and certifications, and employment resources.
Training
Whether your organization is for-profit or non-profit, private, public, or government, we will work with you to design and select training that improves your employees' skills and leads to success. Workforce Solutions trains hundreds of individuals each year to improve skills that lead to business success. Workforce Solutions has over 30 years of experience helping employers get results in a wide variety of industries. We can work with you to design and select customized training that can be delivered at your location, on the MTC Mobile Lab or at MTC. Workforce Solutions also offers online non-credit training to help your employees improve critical skills from home.
MTC Mobile Lab – Bringing training directly to your door. A mobile lab with a HAAS CNC machine on board.
Employee Testing
As one of only 20 USO Talent Development Network Centers in Ohio, we have the tools to help you reduce absences, lower turnover and recruitment costs, achieve greater productivity, and improve customer satisfaction.
Assessments & Certifications
Workforce Solutions is authorized as an approved testing center and offers more than 500 certification exams including CompTIA, Cisco, and Excelsior College for employees to demonstrate skills and knowledge.
About Workforce Solutions
Since 1985, Workforce Solutions has partnered with companies and organizations to identify business strengths, improve competitiveness, and help develop a well-trained workforce. Our vision is for MTC to become the preferred provider of workforce solutions services in the region.
Address
Workforce Solutions is located at Marion Tech Downtown 107 N. Main St. Suite 200 Marion, OH 43302
Hours
Monday through Friday from 8 a.m. – 4 p.m.
To learn more, contact Mike Augenstein, Director of Workforce Solutions at Augensteinm@mtc.edu or by calling 740.386.4138.
Marion Technical College, 1467 Mt. Vernon Ave., Marion, Ohio 43302
740.386.4636